EDIT MAIN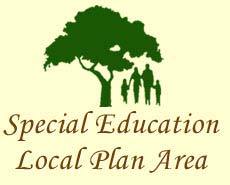 SELPA Trainings at a Glance
Trainings at a Glance 2018-19
SELPA Tentative Training Schedule 2018-19
SELPA-wide Trainings 18-19
EVIDENCE-BASED PRACTICES TO INCREASE POSITIVE BEHAVIORS OF STUDENTS WITH AUTISM
Date: March 29, 2019
9:00 - 4:00 (COFFEE AND REGISTRATION 8:30)
BCOE - LINCOLN CENTER
1870 Bird Street, Oroville
TOPIC/OVERVIEW
This workshop will provide information on how to find EBPs for Students with Autism and actually create walk away materials right in the workshop to use with students the next day. A large focus will be on Applied Behavior Analysis (not a take and make). You will also get a chance to discuss specific cases with our BCBA.
Intended Audience: General and Special Education teachers, Specialists, Administration
Register: https://bcoe.k12oms.org/2224-162450
Universal Design For Learning In The Classroom
When: APRIL 2, 2019 (8:30 - 4:00 P.M)
Where: Chico State University - BMU Room 210
Cost: $120 includes: Coffee/tea and lunch
Registration required: https://bcoe.k12oms.org/2224-154964
Presented by Author Dr. Katie Novak
Teachers will learn strategies to make inclusion successful for all learners! Don't miss this dynamic presentation on how to create an engaging learning environment based on brain research & the principles of UDL!
Registration /cancellation deadline: March 26, 2019
Checks/PO's made payable
For Flyer Details: http://5il.co/4cfy