EDIT MAIN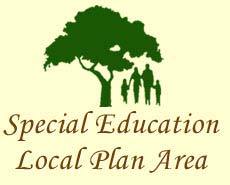 SELPA Trainings at a Glance
Trainings at a Glance 2018-19
SELPA Tentative Training Schedule 2018-19
SELPA-wide Trainings 18-19
positive alternatives to school exclusion
Date: February 6, 2019
Time: 8:30 a.m. - 3:00 p.m. (8:00 check-in)
Location: 1859 Bird Street, Oroville, CA 95965
How do you handle chronic misbehavior? Over the past two decades, educators have begun to adopt proven, research-based alternatives to harsh school removal practices. In this training, participants will explore proven alternative approaches that help create environments for students to be successful both behaviorally and social/emotionally while maintaining consistent and equitable accountability for their actions.
Cost: $10
Registration: https://bcoe.k12oms.org/2224-158944
Flyer: Flyer: Positive Alternatives
L.R.E. AND THE LEARNING CENTER MODEL
FEBRUARY 19, 2019
12:30 - 3:30 P.M.
BCOE BOARD ROOM - 1859 Bird Street, Oroville
This training is for team members looking for creative solutions for inclusion at the elementary level. The least restrictive environment isn't just some abstract concept in special education land. The extent to which your programs include special education students has a direct impact on student achievement, graduation, dropout rates, school climate, attendance, compliance, and student and parent engagement.
$10.00 - space is limited
Cancellation Deadline: February 15, 2019
Register at: https://bcoe.k12oms.org/2224-162499
Flyer: LRE Flyer
DECONSTRUCTING EMOTIONAL DISTURBANCE ELIGIBILITY
When: February 27, 2018
Where: BCOE Boardroom
1850 Bird Street, Oroville, CA 95965
$10 includes Coffee/tea and Lunch
Registration required:
Morning Session:
8:30 - 11:30 https://bcoe.k12oms.org/2224-159919
Afternoon Session:
12:30 - 3:30 https://bcoe.k12oms.org/2224-159923
Presented by Aaron Benton, Matt Darlington, Elizabeth Edgington and Sara Sutherland
Identification under emotional disturbance can be tricky, especially when it comes to discerning conduct and behavior from a true emotional disturbance under IDEA and Education Code. Combining an analysis of Butte County data, state guidelines, and case law decisions addressing ED, trainers will provide a thorough coverage of the topic that will ensure school teams will utilize best practices in school psychology in ED assessment and decision-making.
Checks or POs made out to:
Butte County SELPA c/o Jenny Dolan 1870 Bird St, Oroville, CA
Registration questions? Contact Carla Geyer (530) 532-5922 or cgeyer@bcoe.org.
Conference questions? Contact:
Aaron Benton (530) 532-5621 abenton@bcoe.org
For Flyer Details: Flyer
LEARNING THE R.O.P.E.S FOR IMPROVED EXECUTIVE FUNCTIONING
R.O.P.E.S Training Location: BCOE Board Room, 1859 Bird St. Oroville
Training Days and Times: March 6, 2019 8:30‐4:30 (lunch provided)
Participants: Limited to 40
Training Fee: Free for Parents of Butte County students - (limited to the first 7 registered)
* $125 for school staff working in Butte County
* $150 outside of Butte County SELPA *preference given to parents and school employees in Butte County
Includes: Choice of book #1 R.O.P.E.S book with companion forms CD. #2 The Study Skills Curriculum: Developing Organized Successful Students Elementary-High School
Register: https://bcoe.k12oms.org/2224-162286
Flyer: ropesflyer19final
UNDERSTANDING TRAUMA
Monday, March 11, 2019
5:30 - 8:30 p.m.
Chico School District Conference Room - 1163 7th Street, Chico
An overview training for parents and educators focused on how trauma and chronic stress impacts brain development and behavior.
Presented by Kay Paden - Program Specialst
Reserve your seat today - no cost
Register: https://bcoe.k12oms.org/2224-162503
Flyer:Trauma CAC
EVIDENCE-BASED PRACTICES TO INCREASE POSITIVE BEHAVIORS OF STUDENTS WITH AUTISM
Date: March 29, 2019
9:00 - 4:00 (COFFEE AND REGISTRATION 8:30)
BCOE - LINCOLN CENTER
1870 Bird Street, Oroville
TOPIC/OVERVIEW
This workshop will provide information on how to find EBPs for Students with Autism and actually create walk away materials right in the workshop to use with students the next day. A large focus will be on Applied Behavior Analysis (not a take and make). You will also get a chance to discuss specific cases with our BCBA.
Intended Audience: General and Special Education teachers, Specialists, Administration
Register: https://bcoe.k12oms.org/2224-162450
Universal Design For Learning In The Classroom
When: APRIL 2, 2019 (8:30 - 4:00 P.M)
Where: Chico State University - BMU Room 210
Cost: $120 includes: Coffee/tea and lunch
Registration required: https://bcoe.k12oms.org/2224-154964
Presented by Author Dr. Katie Novak
Teachers will learn strategies to make inclusion successful for all learners! Don't miss this dynamic presentation on how to create an engaging learning environment based on brain research & the principles of UDL!
Registration /cancellation deadline: March 26, 2019
Checks/PO's made payable
For Flyer Details: UDL FlyerApr 2 2019