EDIT MAIN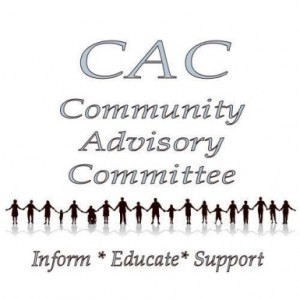 Community Advisory Committee
The Community Advisory Committee (CAC) is made up of parents, school staff, and other citizens who are concerned with planning for the education of students with disabilities or other special needs who attend school in Butte County. Involvement of parents is especially significant; the CAC is their opportunity to influence the planning of their own and other children's special education.....
Meeting Schedule for this year: MEETING SCHEDULE. For CAC meetings and workshop information see the Parents training page. For agendas and minutes please visit the SELPA Calendar link to the left or at the top on the screen.
CAC Information in Spanish: CAC Brochure -SPANISH
Would you like to receive information about meetings and events for CAC? Complete and submit the parent join: Join CAC Online Form
Interested in becoming a member of the CAC for your school district? Complete this form for amd send it to your district special education director for district approval: CAC Membership Application

*AC Awards Nomination Forms Will Be Posted At A Later Date*
Each year the Butte County SELPA Community Advisory Committee hosts an awards ceremony to show our recognition of, and appreciation for individuals who have shown excellence or made contributions to special education. We rely on community members, staff, parents, students and CAC members to identify those individuals who deserve recognition. Any student with an IEP that attends school in Butte County can be nominated. Please take the time to fill out the attached form so that deserving students will receive recognition for their efforts.