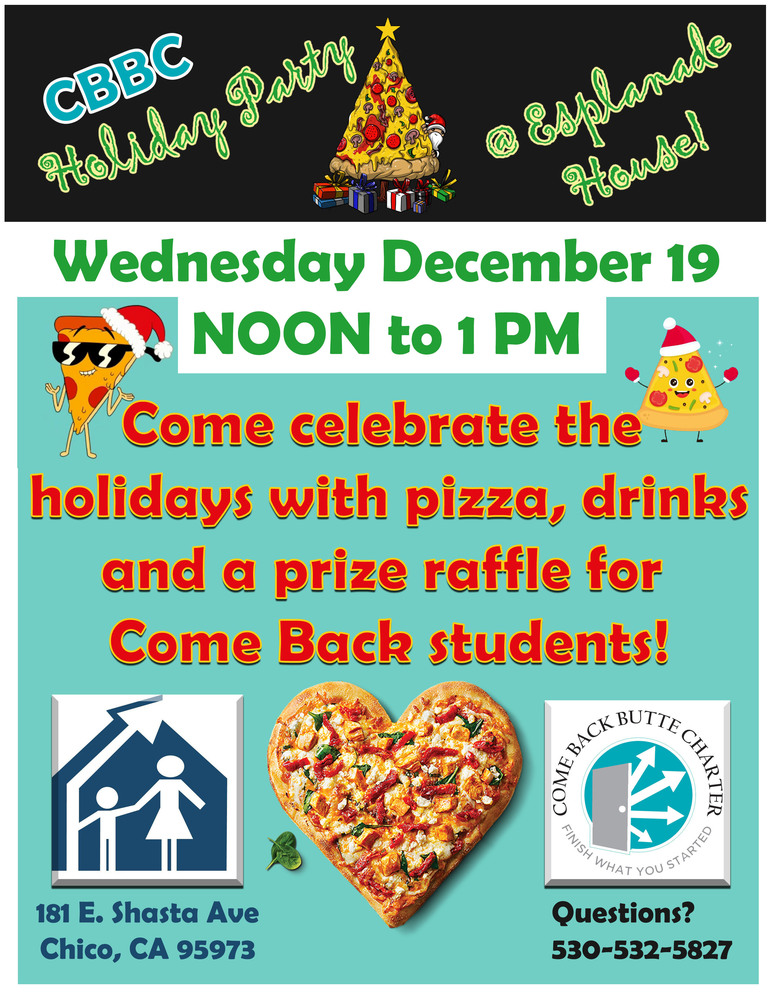 Join us for the Holiday Pizza Party at E-House!
Robin Indar
Tuesday, December 11, 2018
Hey staff and students! Come on over to the Esplanade House in Chico for our annual E-House Holiday Pizza Party!
Pizza, dessert and drinks will be provided and there will be prizes for students to win in the raffle! Friends and family welcome!
Hope to see you there!